As the shipping world gathered in Oslo for this year's big event, Ship-aH2oy partners joined the conversation about the future of sustainable maritime operations.
#PartnerShip was chosen as the theme of this year's Nor-Shipping, and decarbonization was the big topic of discussion. During a dedicated event at Maritime CleanTech's stand, partners Østensjø Rederi and Hydrogenious LOHC Maritime took the stage to present Ship-aH2oy.
Egil Arne Skare highlighted how IMO's Strategy on reduction of GHG emissions from ships in 2018 motivated shipowner Østensjø to look for alternatives for zero-emission operations, ultimately opting for liquid organic hydrogen carrier (LOHC) technology based on considerations of safety, endurance, and logistics.
As Øystein Skår from Hydrogenious LOHC Maritime explained further in his presentation, LOHC is a safe and cost-efficient solution because it can be stored and transported at ambient conditions within existing fossil fuel infrastructure. LOHC is classed as hardly-flammable, and with onboard dehydrogenization, the amount of molecular hydrogen present in the ship's system at any time will be minimal.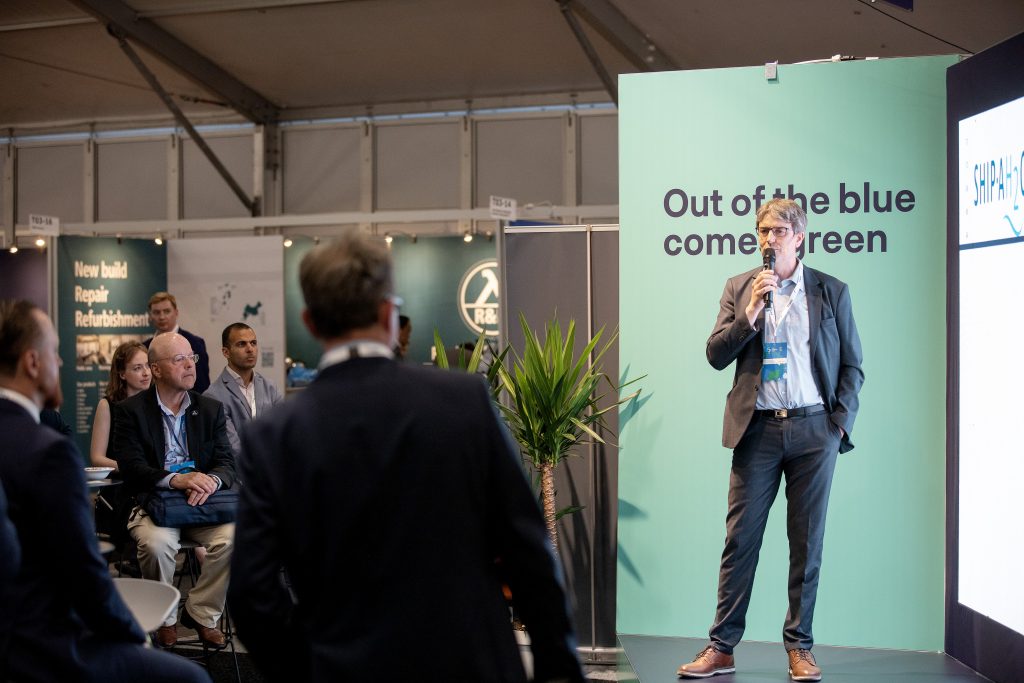 In Ship-aH2oy, a 1 MW LOHC/fuel cell powertrain will be demonstrated and installed onboard an existing service operation vessel for the offshore wind sector, thus enabling a "green shift" from fossil fuel to renewable energy in shipping. The vessel is operated by Østensjø and owned by Edda Wind.
At the 1st Nor-Shipping Offshore Wind Conference, organized in cooperation with Norwegian Energy Partners, Maritime CleanTech, GCE Ocean Technology and Clarksons, Håkon L. Vevang of Edda Wind presented their plans to retrofit their expanding fleet of C/SOV's to allow for zero-emission operations using hydrogen from LOHC as fuel. Edda Wind's newbuilds have allocated space for tanks, fuel cells and reactors without compromising operational capabilities.